Programmes
The Suleman Dawood School of Business has two undergraduate and nine graduate programmes that provide a transformational learning experience. With an emphasis on innovation and societal impact, the SDSB Advantage places the business school at the interface between academia and society with a firm and explicit social commitment.
Top content Image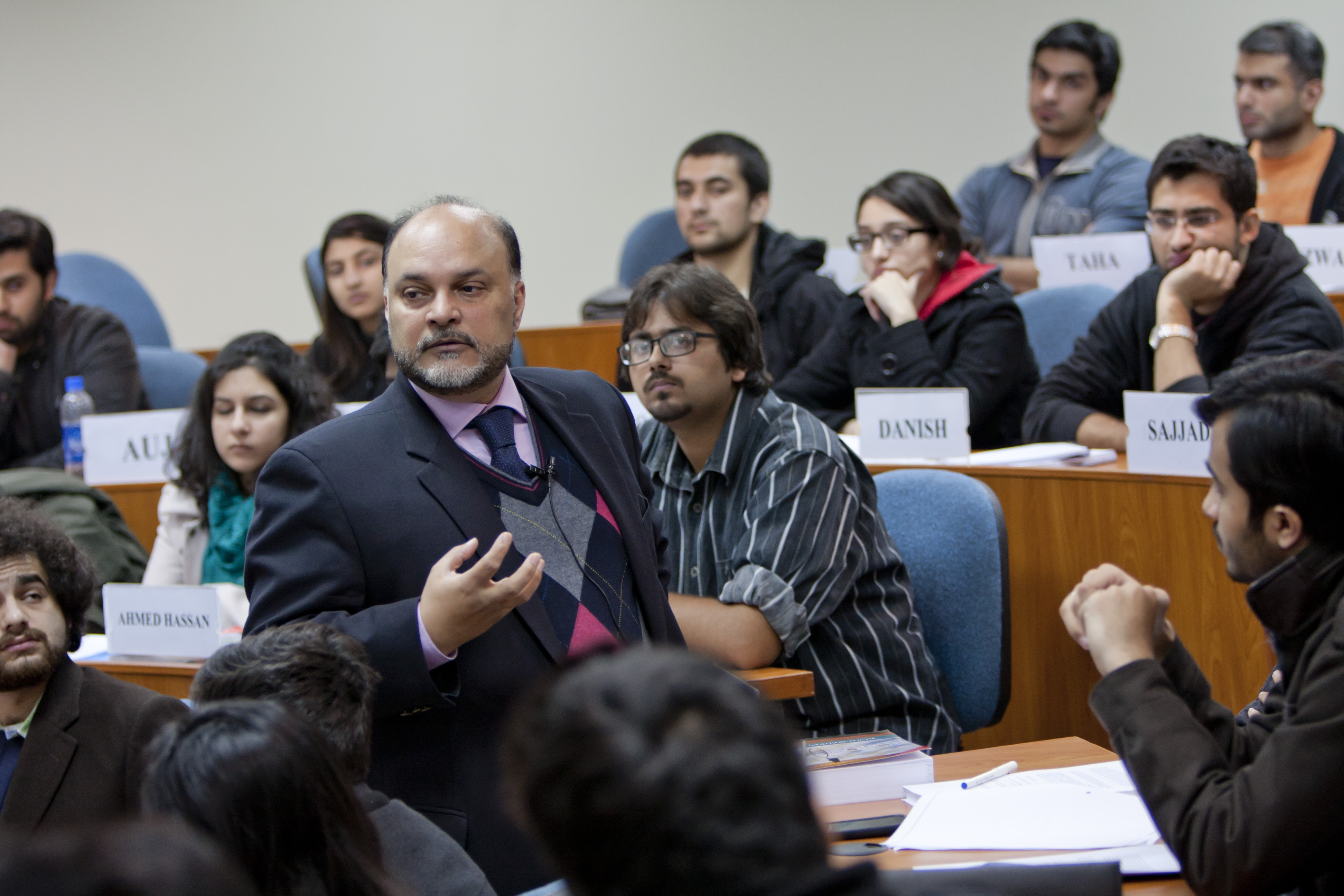 The Case Method
LUMS has pioneered the use of the case method of teaching in Pakistan. It nurtures intellectual energy inside the classroom and beyond, encouraging case discussions, honing presentation and public speaking skills, promoting synergy, and facilitating the process of learning from opposing viewpoints and perspectives.
SDSB's Open Access Case Initiative allows educators to access hundreds of Pakistan-specific industry cases for free. For details, please visit: https://crc.lums.edu.pk/
Top content Image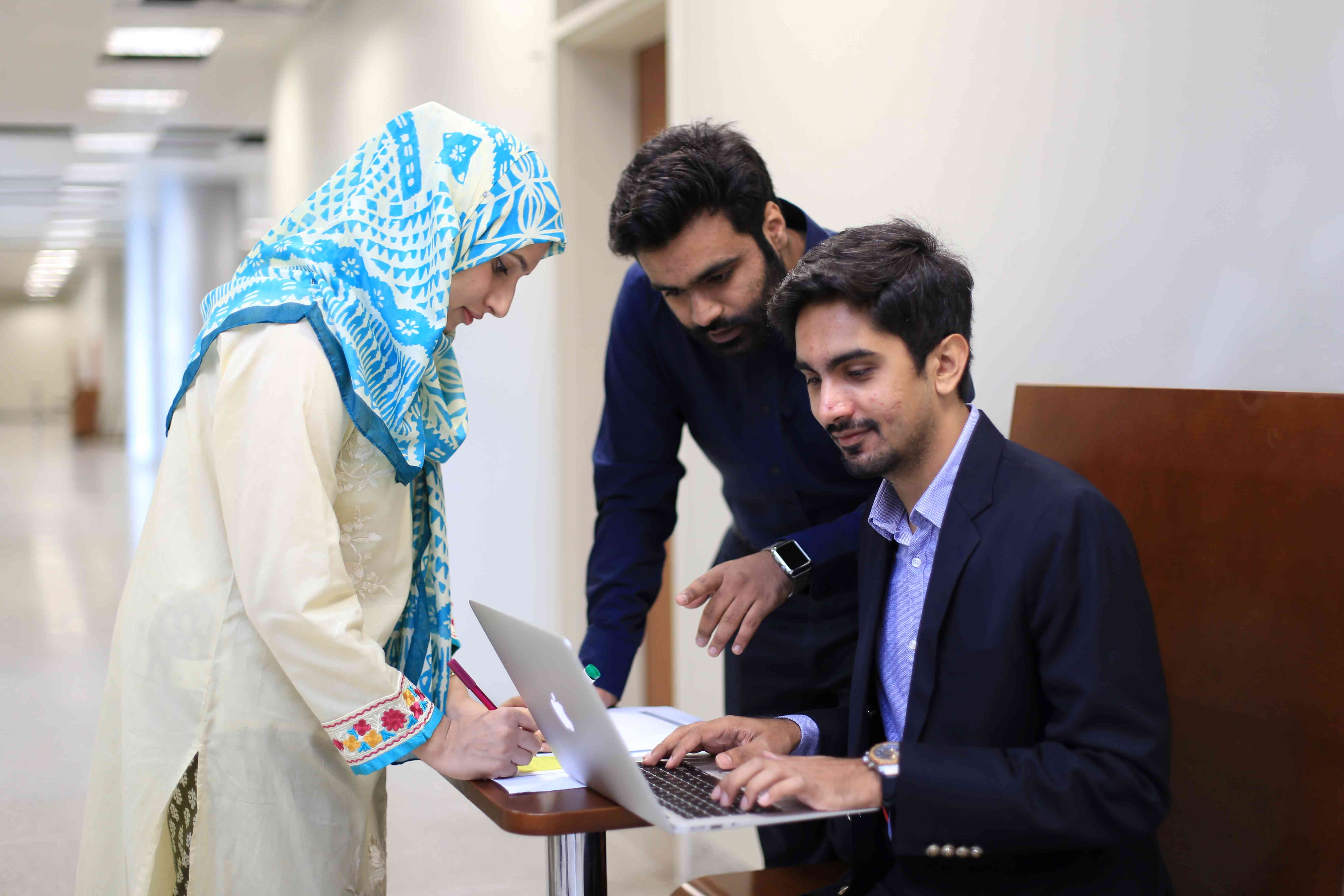 Blended Learning
Blended learning is an innovative concept that embraces the advantages of both traditional teaching in the classroom and ICT supported learning including both offline learning and online learning. The blended learning methodology at SDSB seeks to ensure:
Academic success: To improve learning
Linkages: Improve connection between theory to practice
Engagement: To increase student's active participation in class and motivation for learning in their specific areas
Top content Image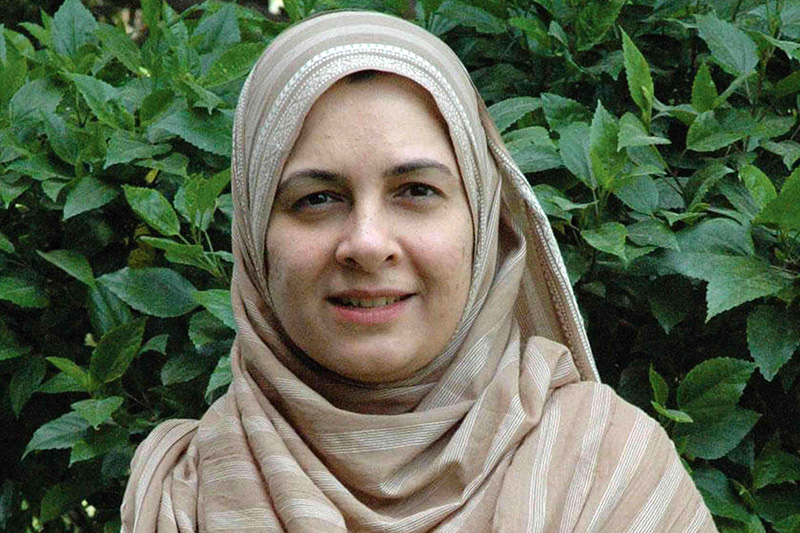 Faculty
The SDSB faculty strives to empower future business leaders using the case method of teaching and other participative tools to hone their understanding of management issues and decision-making situations. It is actively engaged in research on challenges and opportunities offered across business contexts. Faculty members serve as trusted advisors and consultants to decision-makers, tackling real-world issues through the practical application of business theory and knowledge. In addition to full-time faculty members, students also learn from a team of professional adjuncts, and executives in residence teaching across a range of areas.
As the knowledge economy rises at a global level, the essential role of technology innovation and entrepreneurship in the economic development of countries is becoming highly recognised. In the MS TME Programme, we actively seek a broad range of industry engagements, including but not limited to joint collaborative ventures, exchange of ideas for commercialisation, entrepreneurial motivation and hands-on training for the right skill sets. I am confident that curating this degree with SDSB will open many avenues for more interesting partnerships. 

 

Badar Khushnood

Co-founder Fishry.com; Bramerz; Chairman P@SHA & Executive in Residence

The launch of the LUMS MS BPP programme with a duration of 1.5 years provides experienced professionals with an opportunity to take a short break from their careers to polish their skill set and develop and expand their knowledge on policy making and analysis through multiple frameworks and participant-centred learning. With an excellent faculty and a wide range of academic and extra-curricular resources at your disposal during your stay, the LUMS experience is transformational. 

 

Aiman Majeed

MS BPP Student

Just like any other person coming out of their A levels, I was anxious whether LUMS was the right choice for me or not. Now, I look back to a delightful journey that has made me who I am today. LUMS is a place where there's no lacuna of opportunities. If you have the drive to follow your passion, LUMS will provide the platforms to accelerate your growth across every possible realm; be it academics, professional experience, or extra-curricular activities.

In terms of academics, LUMS gives you the opportunity to study a myriad of inter disciplinary courses and build a holistic perspective. As a Management Science student, I have taken courses in programming and political science, apart from a variety of different courses offered at the business school. The diversity in coursework has enhanced my creativity and polished my technical skills. Through various corporate exposure programs hosted by the business school, I got the chance to network and learn from industry leaders, which helped build my business acumen.

Alina Majeed BSc MGS 2020
Fellow at McKinsey & Company

BSc MGS 2020

Alina Majeed

The LUMS experience was truly transformational. The case method really helped to develop a structured thought process, honed analytical skills and taught me to develop a very fact-based and unbiased approach to decision making. While those skills and the LUMS MBA degree helped throughout my career, the most valuable part was the people and the friendships built during that period. 

Ali Almakky, MBA '96

Managing Director, JP Morgan

The LUMS EMBA programme opened new avenues of learning for me as I could manage my professional and personal commitments and attend EMBA classes over the weekend. The diverse culture, case study method approach, amazingly talented and experienced faculty and my EMBA batch mates at LUMS helped me acquire knowledge and ideas about marketing, customer service, budgeting, accounting, developing business models, supply chain, asset and resource management, innovation, business law and ethics and managing teams effectively. 

Asifa Tareen (EMBA 2021)

Principal, Beaconhouse School System Multan

At LUMS, we are surrounded by students and faculty who are passionate about improving the quality of the healthcare system. This passion resonates in the classroom no matter how diverse the audience. 

 

Dr. Nimra Basharat Qureshi

MS HMI Student
Featured Video
Explore the World of Executive MBA at SDSB-LUMS
Alumni Connect Sessions
LUMS Executive MBA Journey - Ahsan Umar, EMBA 2017

LUMS Executive MBA Journey - Naimin Yang, EMBA 2019

LUMS Executive MBA Journey - Sahar Atif, EMBA 2017