Transforming Financial Services in Pakistan

Transforming Financial Services in Pakistan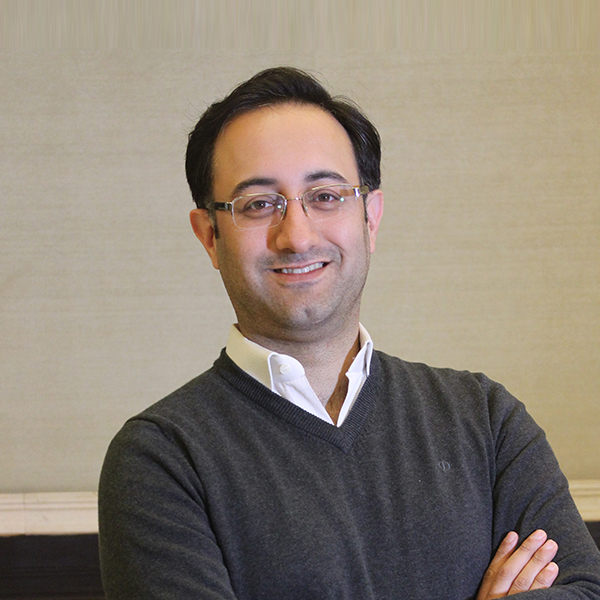 Transforming Financial Services in Pakistan
About the Author:
Q. You graduated from SDSB with an MBA in 2005. What are you doing now?
A. After graduating, I worked for a year with Teradata doing data warehousing with Telcos in the Middle East market. That led me to joining Telenor Pakistan where I first looked after all the Value Added Services and then moved to the Easypaisa project in 2008. We launched in 2009 and I've been with Easypaisa ever since and have looked after different Products, then headed Strategy, setup and launched Digital Payments. At the moment I am heading Digital Wallets and Payments at Easypaisa.
Q. How is fintech transforming the financial services space in Pakistan?
A. Out of about 120 million adults in Pakistan, only 25-30 million have bank accounts. That puts Pakistan way at the bottom when you compare financial inclusion between different countries. In the South Asian countries, we're dead last. The 15,000 bank branches and ATMs we have in Pakistan are just not enough to serve everybody. On the other hand, you have more than 150 million active SIM cards in the country. So fintechs like Easypaisa are trying to utilize mobile phones to provide easy, convenient and cheap financial services to people across the country. With increasing smartphone penetration, and a huge youth population that are eager for digital services, we're seeing some movement, but there is a long way to go and lots to be done.
Q. What did you do before you came to SDSB?
A. I have a BSc in Computer Sciences from the University of Texas at Austin and I had worked in the United States for three years with different IT companies including Vignette and IBM.
Q. What did you most enjoy about the MBA course?
A. Of course, the campus and the subjects and professors were excellent, but I think the best thing about the MBA course was that I made some excellent life-long friends. We really enjoyed the 2 years we spent in MBA and even though it's been almost 15 years after MBA, but we still meet very frequently and enjoy time together (especially on our Whatsapp groups)
Q. Who was your favourite instructor and why?
A. Very difficult to choose because most of them were very good, but I'll choose Dr. Zahoor who taught us Management Information Systems. I think his entire approach to a case and the structured approach that he used to take kept the entire class very engaged.
 
Q. What has been the biggest challenge since leaving the SDSB?
A. Not many challenges actually. I think LUMS really prepared us on how to open up our minds to tackle situations and gave us a bunch of excellent tools and frameworks to use when working in the professional environment. We were very lucky to have a good economy when we graduated with Telcos, FMCGs and Banks hiring aggressively.
Q. What are your future career goals?
A. Just like what Easypaisa is doing with Financial Services, I think when I look around into other areas of life in Pakistan, I see a lot of inefficiencies today. I feel that we have a unique opportunity today to inject technology into so many different areas to improve services and make them more convenient for people. We already see this happening to some extent in ride hailing with the likes of Uber and Careem and in food ordering with FoodPanda etc, but then there are so many other areas and sectors where services can be improved, just by utilizing technology. Especially in the Government sector! So, after we have revolutionized the entire Financial Sector and everybody in Pakistan is using financial services through their mobile phones, I'd like to contribute my learnings and experience to digitizing more areas of life in Pakistan.
Q. What career advice would you give to students studying for an MBA?
A. Study hard and learn as much as you can. But don't kill yourself to get grades only. Meet people, make friends, have crazy discussions on just about any and every topic, explore Lahore and enjoy food. Use these 2 years to 'upgrade' yourself because that is what really matters.
Q. Any good books you have read lately?
A. I like reading and I always have a book or two on my bedside table that I am reading at any given time. But these days, I find myself only really drawn towards History books. I have a couple of books from Reza Azlan and Lesley Hazelton that I really enjoy reading time and again.
Q. What is your favourite memory of SDSB-LUMS?
A. There are SO many, but if I have to choose one, I still relish a trip that we made with 8 of my classmates to attend some Business Games at a school in Delhi but also included spending about 10 days travelling on train, busses and by foot across Amritsar, Delhi, Jaipur and Agra.