Broadening the Path to Education

Broadening the Path to Education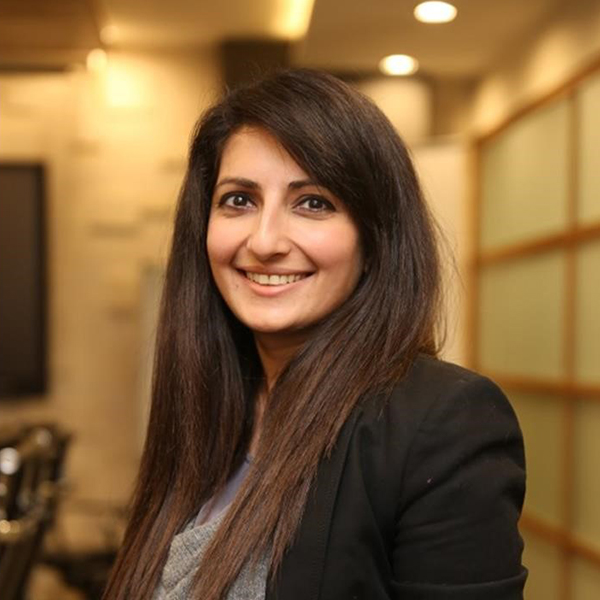 Broadening the Path to Education
About the Author:
Broadening the Path to Education
You graduated from SDSB with an EMBA degree in 2016. What are you doing now?
I am in the process of launching a startup called Code School. We aim to provide critical twenty-first century skills through coding classes to children from 6-12 years. I am also serving as a partnerships advisor to several organisations such as the Pakistan Children's Heart Foundation, LUMS Office of Development, and kamayi.pk, a youth employment startup.
How have non-profits in Pakistan been affected by the COVID-19 pandemic?
There has been a drastic re-prioritisation of funding towards COVID-19, and it seems like this trend will continue for the rest of the year. Institutional giving has also shrunk as organisations struggle with restricted growth, disrupted supply chains, changes in consumer demand patterns, and all the effects of social distancing and lockdowns. Non-profits relying on donor funding had initially pivoted to support COVID-19 related relief efforts, but are now trying to stay relevant when raising funds.
What did you do before you came to SDSB?
I worked for around a decade in business development before I applied to the Executive MBA programme. I spent the first five years in the corporate sector in business development for fertilizer and pharmaceutical sectors. I then eventually shifted to business development in the non-profit sector, where I have spent the bulk of the last seventeen years. You did your BSc in Computer Science from LUMS in 2003 and then went on to work in the development sector. In 2014, you decided to join the EMBA programme.
What prompted that shift towards a management degree?
I had been trying to get a master's degree for around five to six years already and had even gotten into several leading colleges in Karachi, but the programmes were never appropriate for my work and home-life requirements. The EMBA programme structure - with every alternate weekend in class - is fantastic! It accommodates for work and travel, yet also does not impact crucial day to day personal commitments at home.
What did you most enjoy about the EMBA course?
Studying after a break of a decade was difficult. In undergraduate, studying was the only thing I had to do, and I remember struggling a lot because of poor prioritisation and lack of discipline. Coming back with a full-time job, being the primary caregiver for my son, and running a household, studying was what I did for fun in my free time. Academics are straightforward and structured; you get granular instructions about reading certain texts, and then you are questioned on that text. In real life, you do not get an instruction manual, so studying was the easiest thing I had to do. That shift in perspective after the gap was quite profound.
Who was your favourite instructor, and why?
I cannot identify one professor exactly, but I like how LUMS has some of the best faculty in Pakistan. It was good to see that the quality had not diminished since 1999 when I had first entered LUMS.
What has been the biggest challenge since leaving the SDSB?
Someone else had pointed this out to me, but it seems like LUMS seeds this yearning to do better. It broadens your aspirations. Suddenly the path I was on before was not enough, and I wanted more.
What are your future career goals?
My career is definitely going to continue in the education space in Pakistan. Our huge, young, fast-growing population can be our biggest asset if educated, trained, and employed. However, the current systems are not geared towards human capital development at all, and I have spent a lot of nights thinking about how we can bring our young people at par with the education and skill levels in other countries. I hope to help this cause through my life's work.
What career advice would you give to management students wanting to work in the development sector?
From the development sector perspective, I would have to say that we all must keep beneficiaries on the ground—front and centre of all decision making. That is the one barometer that cannot lead you astray. We tend to get lost in donor or funding priorities, or either too little or too much monitoring.
Any good books you have read lately?
So many! In nonfiction, I keep going back to Goleman's iconic Emotional Intelligence, and the more recent, Emotional Intelligence and Social Intelligence: The New Science of Human Relationships. Lately, I have also been reading several books around taking charge of routines we build for success, such as The 5 AM Club by Robin Sharma and The Miracle Morning by Hal Elrod. In fiction, I have Tom Clancy and Maha Khan Phillips on my bedside table right now.
What is your favourite memory of SDSB-LUMS?
Around the time of graduation, we tried taking an Instagram inspired group photograph with all of us jumping in the air at the same time. I don't think more than two of us made it off the ground entirely. That photograph makes me laugh every time I see it.