An Evening with Fatima Kardar: Microsoft's Chief Technical Advisor
On September 15th, 2023, SDSB-LUMS hosted a guest speaker session under the Conversations with Changemakers series featuring Ms. Fatima Kardar (BSc '01), Corporate Vice President, COO, and Chief Technical Advisor to Microsoft CTO. She plays a pivotal role in shaping Microsoft's technology strategy and overseeing cross-company strategic initiatives, including Microsoft's Al @Scale efforts and the OpenAl partnership. With over 22 years of experience at Microsoft in various product and engineering roles, Kardar brings a wealth of expertise to the table. She has also advised numerous tech startups beyond Microsoft and holds an undergraduate degree in Computer Science from Lahore University of Management Sciences and an MBA from Duke University.
During her talk, Kardar recounted her journey in the tech industry, with a particular focus on AI. She shared insights into her experiences with AI, its vast potential, and the accompanying challenges. She also talked about the responsible handling of powerful technologies like AI and the necessity for diverse business models. Highlighting the critical role execution plays in both large corporations and small enterprises, Kardar offered insights into Microsoft's approach to AI, stressing the significance of robust institutions while emphasising the importance of cultivating a talent pipeline.
She also delved into the implications of AI on job markets, the imperative of diversity in the tech field, the integration of AI into business strategies, AI's role in business development, the importance of design in tech companies, and the potential for startups in Pakistan. Challenges facing these startups and the crucial understanding of AI's real-world applications were also addressed.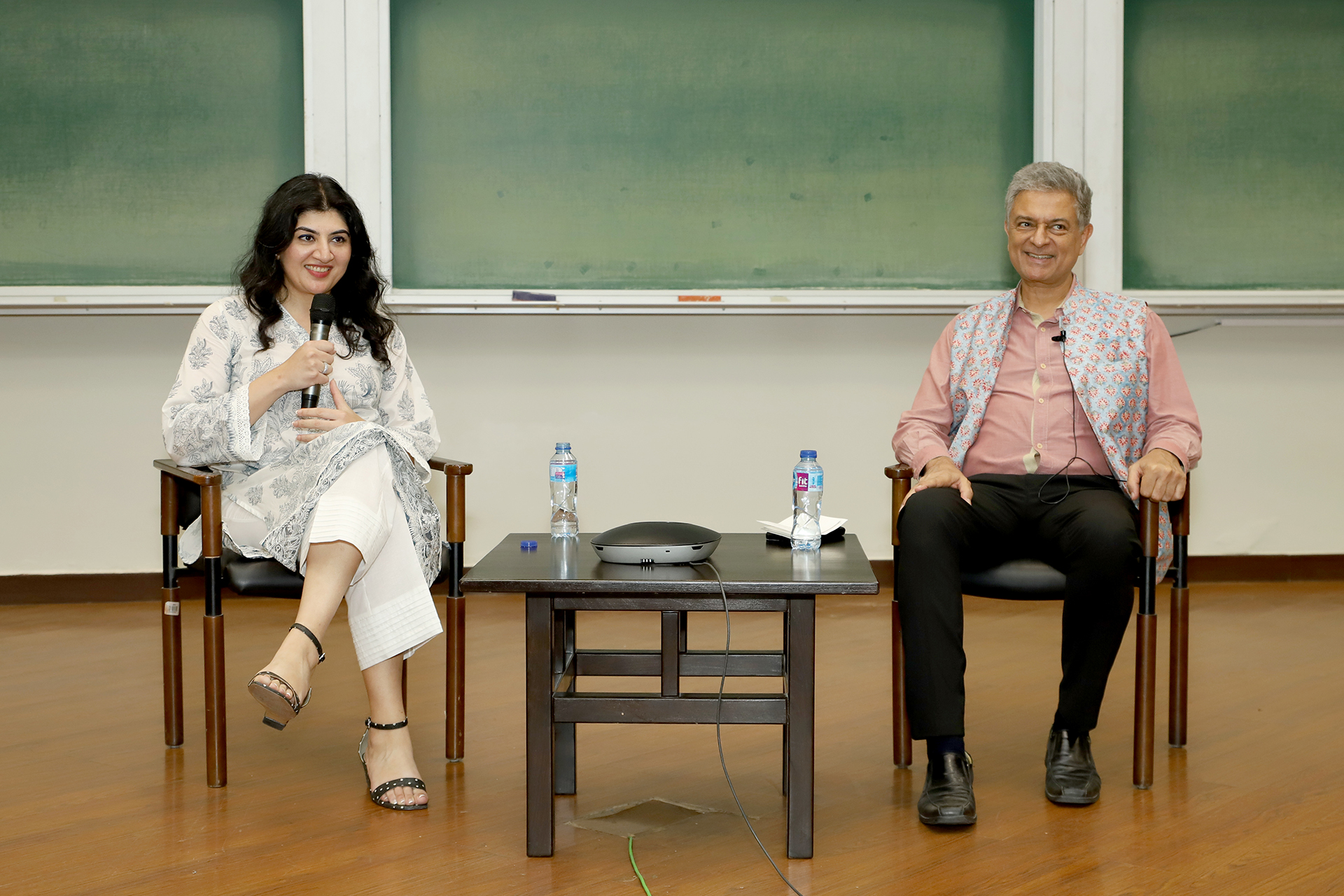 Emphasising the importance of technical prowess among software engineers and product developers, Kardar insisted on responsible AI technology management and establishing appropriate policies to safeguard it. She remained optimistic about AI's potential, especially in developing nations, advocating for universal accessibility. The potential of AI in various sectors, including agriculture and manufacturing, was discussed, emphasising its capacity to enhance people's lives.
She underlined the necessity of strong institutions and talent pipelines in AI development, touching upon the stereotype of South Asians gravitating toward engineering or medical careers, leading to a robust talent pool in the tech industry. The impact of AI on job markets was acknowledged, with Kardar saying that while some jobs may vanish, new opportunities will emerge. Understanding technology's capabilities emerged as a cornerstone of effective business strategy. The importance of diversity in the tech sector was underscored, along with the need for role models and remote work options to encourage more women to participate.
Kardar also shared with the audience her own experiences, recounting her undergraduate days at LUMS and the influence that her family and LUMS had in shaping her professional journey. In conclusion, she highlighted the prospects for startups in Pakistan, recognising the challenges they face. Her advice for these startups was to address local issues before venturing into international markets, citing the similarities between Pakistan's challenges and those in other developing nations as an opportunity for growth.